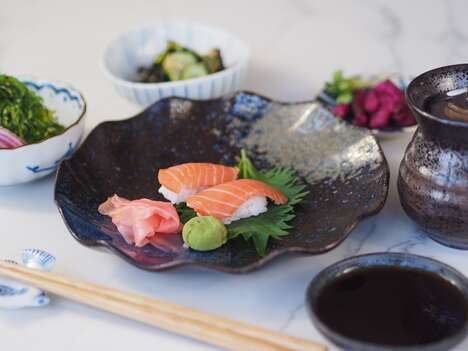 Using a brewery-like system, Wildtype grows cell-based salmon sushi and its latest version is of such high quality, it's been deemed sushi-grade. Now, the cell-based salmon sushi made with genuine coho salmon cells offers a sustainable source of seafood for the sushi industry, without requiring the removal of fish from the ocean.
Wildtype is on a mission to sell its innovative salmon sushi to restaurants and eventually retail stores. The sushi-grade salmon has been specifically developed for applications like rolls, nigiri and sashimi, and it can be consumed both raw and cooked.
With its newest variety of cell-based salmon, the cellular agriculture startup is helping to satisfy a demand for seafood that is not only sustainable but sourced from a transparent supply chain.
Image Credit: Wildtype