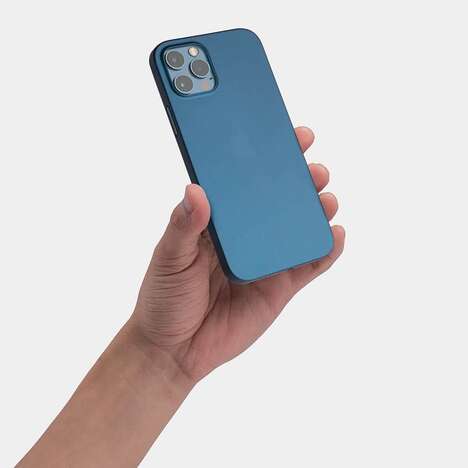 The latest Apple iPhone comes in a Pacific Blue finish that is being touted by many as one of the best choices, so the totallee Pacific Blue iPhone 12 protector has been unveiled by the brand as a way to perfectly match the aesthetic of the high-end smartphone.
The case is characterized by its ultra-thin construction that is virtually weightless, perfectly engineered for a guaranteed snug fit and compatible for use with MagSafe wireless charging. The protector is also free from branding and logos, and will even allow the Apple logo on the rear of the device to be slightly visible for a barely-there aesthetic.
The totallee Pacific Blue iPhone 12 protector is available for both the iPhone 12 Pro and the iPhone 12 Pro Max.