Millions of Queenslanders will cast their vote in the state election next week.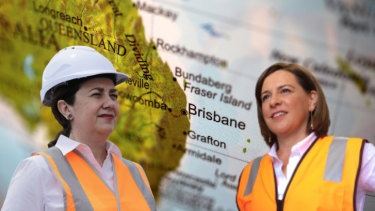 Here is a list of key announcements from the parties that already hold seats in Queensland Parliament.
Labor:
Introduce euthanasia legislation for the terminally ill.
Establish seven new "mini-hospitals" in south-east Queensland where patients can go for chemotherapy, mental health services etc.
Deliver a budget by the end of November.
Provide a $1 billion pipeline of train work in Queensland, including 20 new trains.
Pursue a 50 per cent renewable energy target by 2030.
Provide an extra $74 million for the tourism sector.
Upgrade TAFEs across Queensland.
Provide free tampons and pads at 120 state schools.
Enact $140 million strategy to lift competitiveness and resilience for small business.
Provide $600 million in funding for council projects.
Create a second inland route from Charters Towers to the NSW border to take trucks off the Bruce Highway.
Provide $40 million for Great Barrier Reef projects.